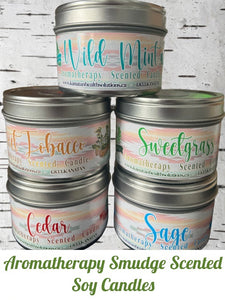 Kanatan Health Solutions' new long lasting candles come in a 4 Oz Tin that holds over 18 hours of even burning and our custom combination of Soy and Parrafin throws the best scent for a long lasting burn!
Our out of this world fragrance will keep your rooms smelling fantastic and giving your nose a treat with all of the wonderful aromatheraputic properties in your chosen scent! Enjoy!
Our Mini Smudge pans are now sold separately for $10 ( as the new supplier is more costly ) we cannot sell for less.