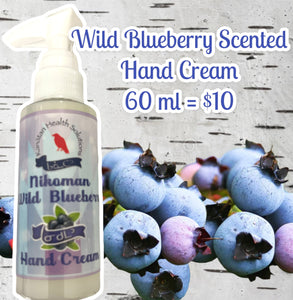 Introducing Kanatan Health Solutions Moisturizing Hand Lotion ... This creamy lotion effectively soothes and moisturizes dryness and chapping.
Made from only 9 ingredients, it effectively adds a protective layer to the skin's surface, minimizing water loss and dramatically increasing its moisture content and smells fantastic- exactly like Fresh Picked 🫐 Blueberries 🫐  
INGREDIENTS: Water, Petrolatum, Cetearyl Alcohol, Paraffinum Liquidum, Cereareth-20, Sodium Phosphate, p-Chloro-m-Cresol, Glycerin, Blueberry Essential  Oil.