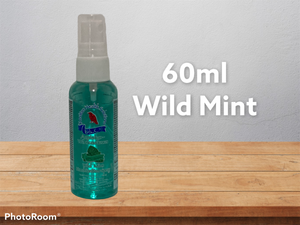 ᐊᒥᐢᑯᐁᐧᐦᑲᐢᑲᐧ amisko-wîhkaskwa- Wild Mint Hand Sanitizer

All of our Hand Sanitizers have a valid NPN which means we are authorized for sale by Health Canada! NPN 80102065.

Mint was harvested in the summer months  and used fresh but also dried for use in the winter. This plant had many medicinal purposes and also used to make wild mint tea, which has a beautiful but light mint taste. The teachings from our elders tell us wild mint tea that's made helps to clear congestion and stimulates the senses, and provides and refreshing feeling after use.