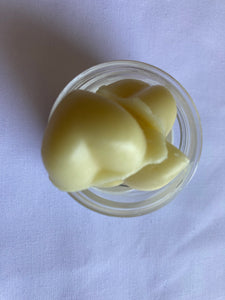 Introducing Kanatan Health Solutions Mini-Heart Lotion/Massage Bars! these little guys are excellent moisturizers for severely dry, cracked, itchy skin or dryness caused by extreme hand washing/sanitizing.
Each mini heart contains only 100% Organic Ingredients- Canadian Beeswax, Coconut Oil, Kokum Butter&  Shea Butter … it's like food for the skin and yes, it's edible ❤️✊🏽


Keep in cool, dry area inside the container provided, when you are ready to use, simply fun the heart in your hands to warm the product before applying to the skin, you can rub heart directly onto affected area or warm in hands and put down to use your hands to apply all over your body and hands.
We also have a single Mini-Heart for $2!